VW Golf GTI TCR Revealed
11th May 2018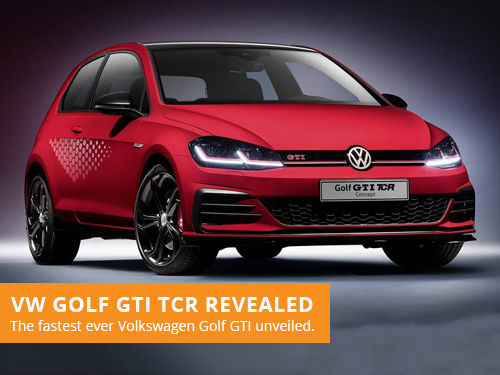 Volkswagen have revealed the Golf GTI TCR, which will be the fastest Golf GTI ever, once a production-ready model is released later this year.
At an event in Wörthersee, Volkswagen have revealed the faster ever GTI the manufacturer has produced. The Volkswagen Golf GTI TCR is a concept at this stage, though little change is expected from the production variant that will be released by year end. Not only is the performance greatly increased, but several exterior and interior changes have been made to make the Golf TCR truly unique.
Exterior:
The majority of changes features at the front of the TCR, with athletic upgrades aplenty. This includes a redesigned bumper featuring two additional radiators and a more prominent front splitter. The side profile showcases the extended side skirts of the TCR and a brand new design for the optional 19-inch alloy wheels. These are also functionally better with bespoke callipers and pads offering greater braking power.
The rear side profile of the vehicle also shows more of the exclusive TCR styling. This includes TCR black letter above the extended sideskirts and an optional honeycomb pattern across the side panels. The standard twin-exhaust of the TCR has also been upgraded, with the option for a titanium system produced by Akrapovic of whom specialise in the parts production.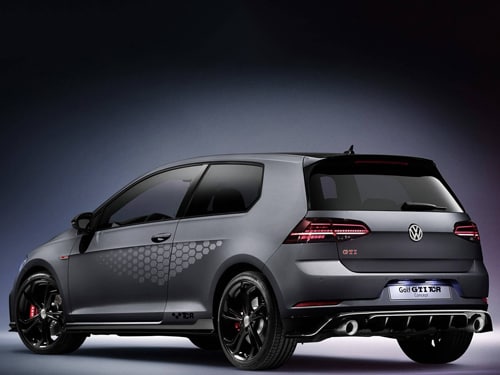 Interior:
Volkswagen have also made further tweaks to the interior with a sport red pattern that features throughout the TCR cabin. This pattern features on the TCR's upgraded sport seats, steering wheel, seatbelts, transmission and contrast stitching. The door sills also feature the same red across the stainless steel side still, with the door projection the TCR logo onto the ground below.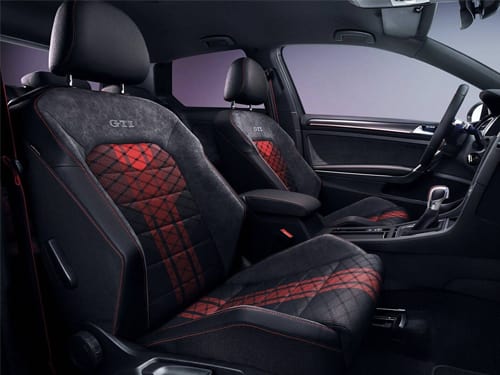 Performance:
The highlight and most interesting facet of the TCR however is the remarkable performance that this GTI variant offers. The same 2.0-litre turbocharged engine powers the TCR, however it is now reengineered to output 286 horsepower. The result is a top speed of 155mph, which can be increased to 164mph when the speed limiter is removed.
As expected from a GTI, power is delivered to the front wheels, however the TCR will only be available with a dual-clutch automatic seven-speed transmission. Further options are available to increase the experience further including a optional package with a sportier chassis and adaptive damping that can be electronically adjusted.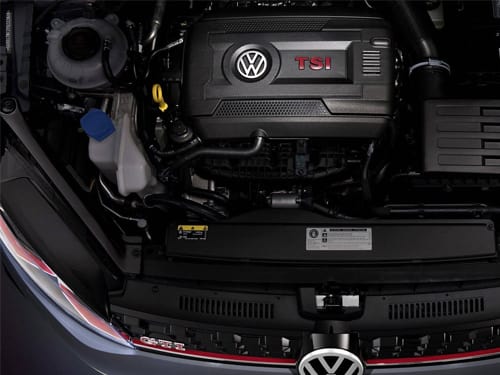 Summary:
A production version of the Volkswagen GTI TCR will be available by the end of the year. If you are looking to lease a Volkswagen, take a look at our offers. With over 36 years of leasing experience, we are one of the most established brokers in the industry. Our leasing consultants focus on providing great customer service over our own profits, with a flexible and consultative approach to vehicle leasing.