Throwback Thursday: 1965 Ford Mustang
5th Jul 2018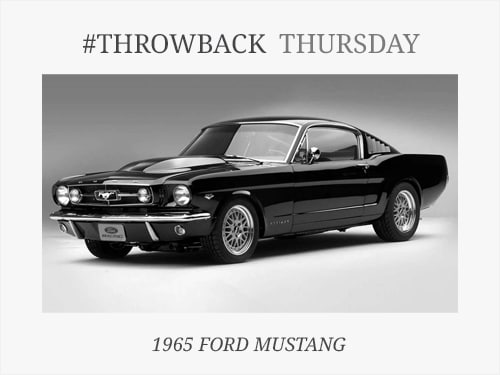 Since the introduction of the 1965 model the Ford Mustang has been an iconic model, known for muscular looks and remarkable performance.
Back in 1964 Ford launched their original Mustang, and in the process created the muscle car class that we all know and see today. Though the very first models were released in 1964, Ford always marketed these models as the 1965 Mustang. The classic model inspired plenty of excitement when it was first announced and still remains a beloved model to the current day.
Exterior:
The 1965 Ford Mustang was available as a hardtop coupe or as a convertible (as pictured below). As one of the most characteristic cars ever made, the Mustang was the first car to feature such a muscular shape, with the long hood and short tail that is now truly renown. The 1965 Mustang still looks as awesome today, with the retro styling cues that blend seamlessly with the exemplary athletic design.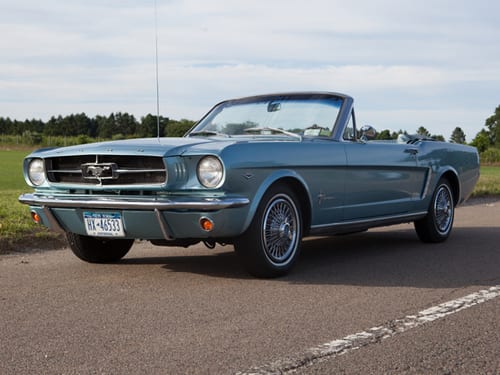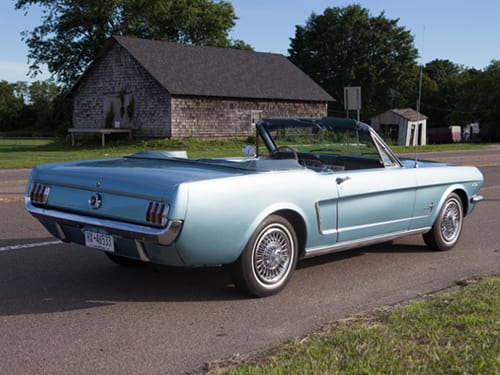 Interior:
The interior of the 1965 Ford Mustang is minimal by all standards, with only the most basic requirements featuring on the dashboard. This includes a speedometer, fuel gauge and indicators for water temperature and oil pressure. An AM Radio would also be included. A charmingly old school wheel also features, whilst material quality was highly admirable for its time. This included full carpet, trim and plenty of elegant chrome use.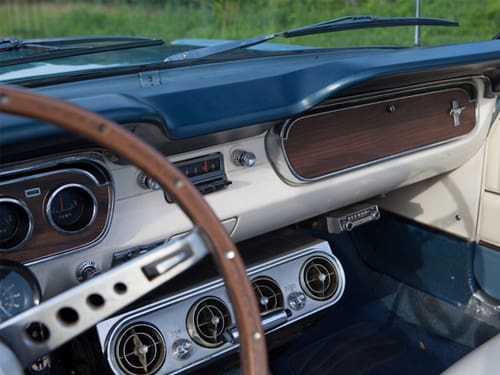 Performance:
Entry level models of the very first Mustang were powered by a 3.3-litre engine that would produce 120 horsepower. Over time the engine line would improve with additional offerings. When Ford produced the later 1965 Mustang models, a GT version was introduced which included a V8 engine that in its most common form produced 225 horsepower.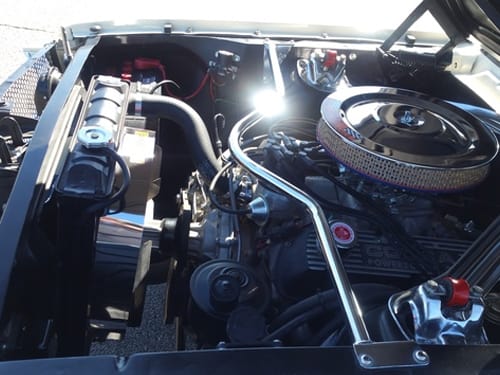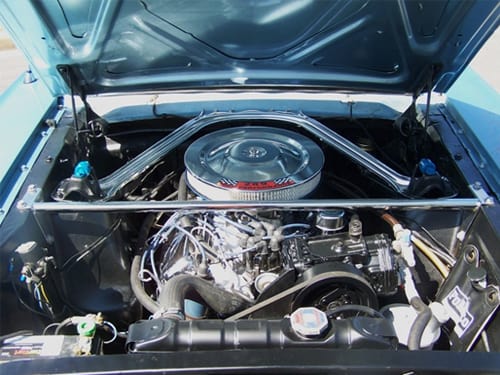 Summary:
If you are looking to lease a Ford, take a look at our offers. With over 36 years of leasing experience, we are one of the most established brokers in the industry. Our leasing consultants focus on providing great customer service over our own profits, with a flexible and consultative approach to vehicle leasing.