Tesla Performance Model 3
21st May 2018
Elon Musk has confirmed that a performance variant of the Tesla Model 3 is on the way, with a second motor adding plenty of additional power.
In recent tweets from CEO Elon Musk, Tesla have announced that a performance variant of their Model 3 will soon be available. In addition to confirming the new model, Elon Musk also revealed initial information including specifications and remarkable performance figures. The details come alongside a bold promise that the new variant will "beat anything in its class on the track."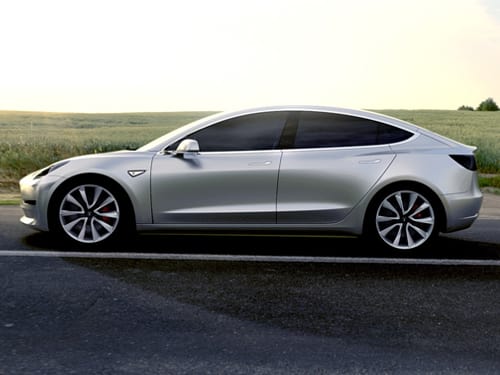 The Performance variant will utilise a dual-motor setup featuring motors at the front and rear of the car, powering the all-wheel drive system. With a top speed of 155mph, and a 0-60mph time of a mere 3.5 seconds - the Model 3 Performance is said to be 15% faster than the closely rivalling BMW M3. These performance figures are even more impressive when considering the model will offer a 310 mile range.
Customers will also be able to choose the all-wheel drive system as a standalone cost option, if they want the improved handling without the increase in power.
As expected, the Performance Model 3 will sit at the top of the range, and as such will receive a generous specification list. This includes 20-inch alloy wheels, carbon fibre spoiler and - for the first time in a Model 3 - the option for a white interior. List prices are expected to start from $78,000 which is around the £58,000 mark.
Summary:
If you are looking to lease a Tesla, take a look at our offers. With over 36 years of leasing experience, we are one of the most established brokers in the industry. Our leasing consultants focus on providing great customer service over our own profits, with a flexible and consultative approach to vehicle leasing.