Skoda Sunroq Concept
7th Jun 2018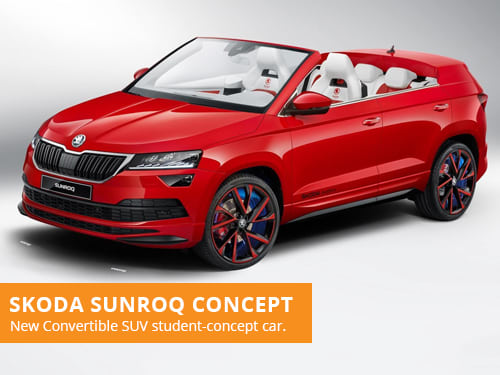 Skoda have revealed a unique new concept, that has been designed completely by students, an open top SUV aptly named the Skoda Sunroq.
Every year Skoda will reveal a concept vehicle that students at the Skoda Vocational School have been working on. The latest concept has been revealed in recent days. 23 students of several different disciplines, have been working on the project for eight months. The result, a distinct four-door convertible SUV. When deciding a name was proving difficult, the students took to social media for ideas, before deciding on Sunroq.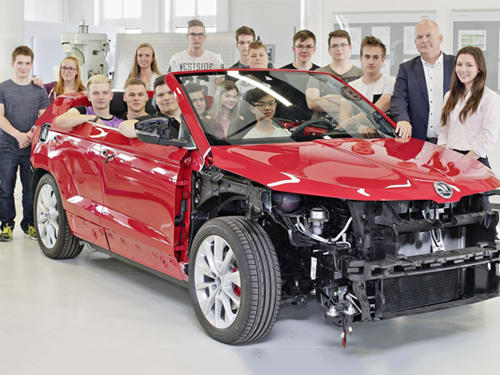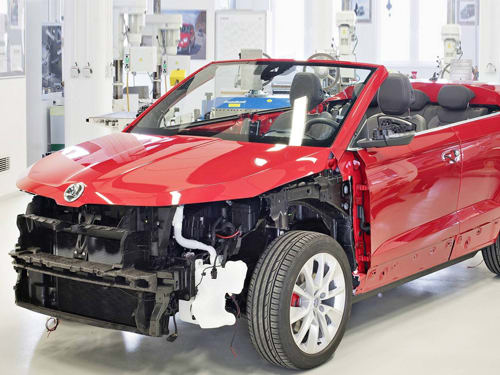 Based upon the existing Skoda Karoq, the cabriolet is the same size and would theoretically be powered by the same four-cylinder 1.5-litre TSI engine. As such, the Sunroq would have a output of 204 horsepower, a top speed of 126 miles per hour and would achieve 0-62mph in 8.4 seconds. Unique ideas do also feature, with a redesigned rear to the vehicle with a fifth door, that can be used to stow items.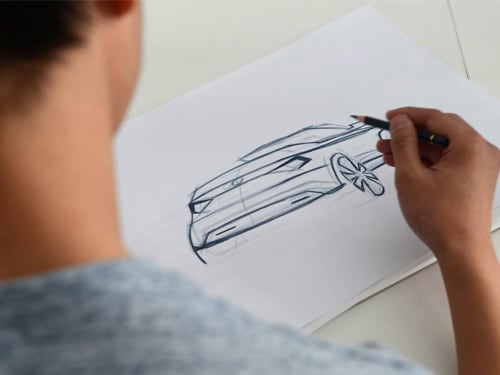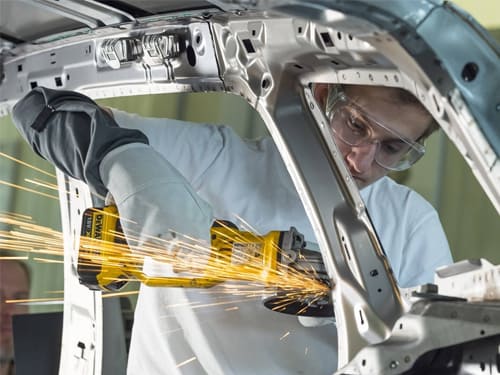 The idea for the Sunroq is that it would target a younger market segment, for those who "might need enough room to load their surfboards, but also want to feel the wind in their hair and sun of their faces in their pursuit of adventure". Whilst the Skoda Sunroq is highly unlikely to be made into a production variant, it is an example of what the upcoming convertible Volkswagen T-Roc could potentially look like.
Summary:
If you are looking to lease a Skoda, take a look at our offers. With over 36 years of leasing experience, we are one of the most established brokers in the industry. Our leasing consultants focus on providing great customer service over our own profits, with a flexible and consultative approach to vehicle leasing.