New Skoda Karoq Scout
1st Aug 2018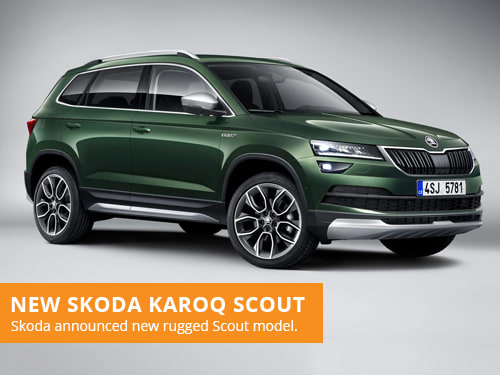 Skoda have revealed the Karoq Scout, a more capable and rugged version of their Karoq model, that will debut at the Paris Motor Show in October.
The Scout models are unique variants of existing Skoda models, that are distinguished by their more versatile body and off-road capabilities. Skoda have revealed the latest in the series of models, the Karoq Scout, which the brand now proudly claim is fully equipped for off-road driving. The Skoda Karoq Scout will debut at the Paris Motor Show this October, where launch dates are also to be announced.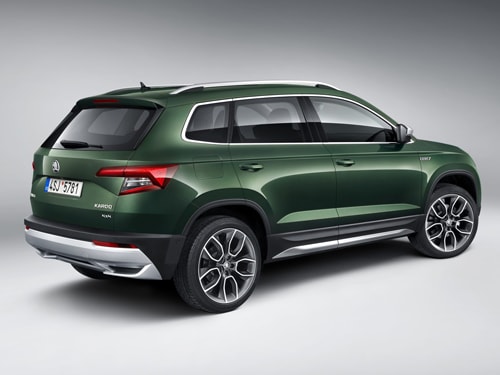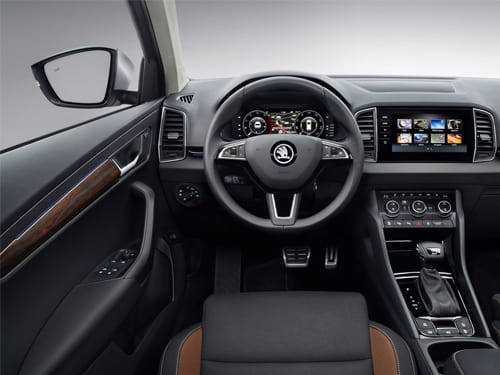 To prepare the Karoq Scout for all-terrain a metallic bumper, scuff plates and sump guard have been added. Other details exclusive to the models exterior include tinted rear windows and "Scout" branding towards the front of the car. The interior also receives a "Scout" marking, with a contrasting black and brown colour scheme. Stainless steel pedals, leather steering wheel and ambient lighting are all included as standard.
Perhaps most important however is the performance changes, with the use of an all-wheel-drive layout as standard. Engine options include a 1.5-litre TSI petrol producing 148 horsepower, or a 2.0-litre TDI that is available in either 148 horsepower or 188 horsepower variants. A six-speed manual or a seven-speed dual-clutch automatic transmission will be available, with the later included as standard on the diesel engine.
Summary:
Expect more information when the Karoq Scout is shown at the Paris Motor Show in October. If you are looking to lease a Skoda, take a look at our offers. With over 36 years of leasing experience, we are one of the most established brokers in the industry. Our leasing consultants focus on providing great customer service over our own profits, with a flexible and consultative approach to vehicle leasing.