New Peugeot 508 SW Revealed
6th Jun 2018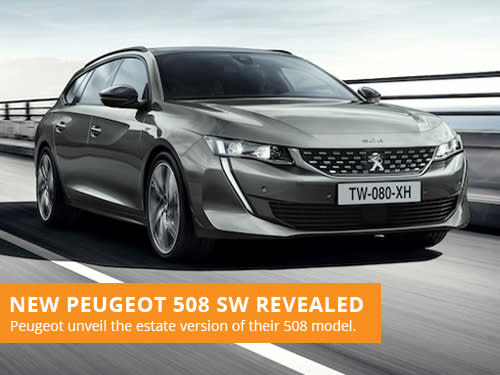 After the fairly recent unveiling of the Peugeot 508 Saloon, the French brand wasted no time releasing a more practical estate variant of the model.
In a marketplace where SUVs are dominating vehicle sales and leases, Peugeot have wisely revealed a new variant of their 508. The upmarket salon that was revealed earlier in the year, now has a more practical variant with the 508 SW Estate, that looks to offer an alternative. Retaining the sleek looks of the existing saloon and offering more versatility, might just be a winning formula for the brand.
Exterior:
The elegant front end design from the 508 Saloon features again in the SW, with a handsome grille design and classy use of chrome surround. Elsewhere daytime running lights feature a distinctive design, with a modern headlight profile. Most interesting here however is the rear profile image, showcasing the efforts Peugeot have made to increase passenger and luggage space.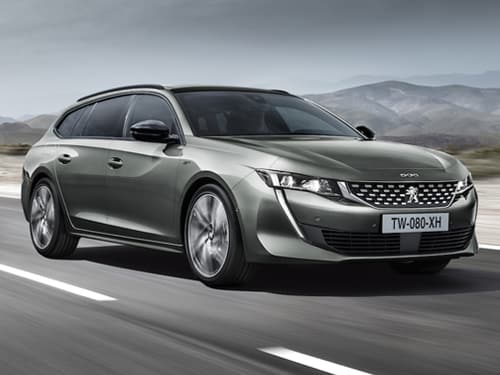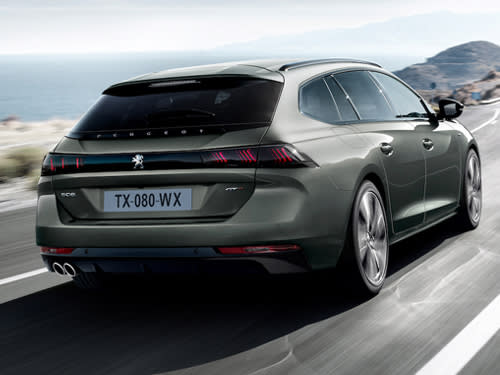 Peugeot have done a brilliant job creating an elongated body without sacrificing the graceful design. The sloping roofline seamlessly blends into a muscular design at the rear of the vehicle. Similarly fashionable design language also features at the back of the vehicle with futuristic rear lights that span the width of the vehicle.
Interior/Space:
The contemporary interior design that Peugeot have recently developed also features here in the 508 SW. Sharp design and high-grade material usage makes for a cabin design that is truly upmarket. Advanced technology is also included, with the latest Peugeot i-Cockpit digital dashboard, featured on a 12.3-inch digital instrument panel and 10-inch centre dashboard touchscreen.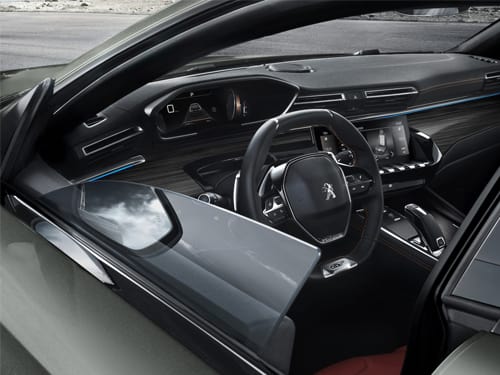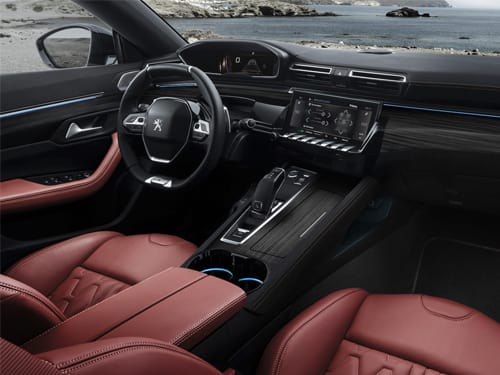 Most notable however is the space on offer, with a large boot capacity of 530 litres. This is greatly increased with 'Magic Flat' rear seats that when folded flat against the load bay, result in a total 1,730-litres of boot space. Further versatility is also on offer with optional boot rails and luggage nets. This amount of space is rather impressive when considering the sleek and minimal exterior design.
Performance:
The same engine range from the 508 Saloon is available in the 508 SW. This includes a 1.6-litre petrol engine that can output either 177 or 222 horsepower that is paired with an eight-speed automatic transmission. Alternatively three diesel engines are available, ranging from a 1.5-litre to 2.0-litre with 128hp, 158hp and 177hp outputs. A six-speed manual is available in the entry-level diesel, otherwise the eight-speed automatic.
Summary:
List prices and release dates will be confirmed nearer to the Paris Motor Show, later this year. If you are looking to lease an Peugeot, take a look at our offers. With over 36 years of leasing experience, we are one of the most established brokers in the industry. Our leasing consultants focus on providing great customer service over our own profits, with a flexible and consultative approach to vehicle leasing.