Mercedes AMG-GT S Roadster
15th May 2018
Mercedes reveal a new model in their AMG-GT range, launching the new GT S Roadster, offering an performance increase over the base model.
Extending their range of sports cars further, Mercedes have recently revealed a new model in their AMG-GT lineup. The Mercedes-AMG GT S Roadster benefits an increase in performance over the standard GT Roadster that is surprisingly close to the top of the line GT C Roadster. The third roadster variant successfully fills a gap in Mercedes range, offering a new middle-ground option.
Power will derive from a new variant of the 4.0-litre bi-turbo V8 engine used throughout the lineup, with an output of 515 horsepower and 670Nm peak torque. The results are equally impressive with a 191mph top speed and a remarkable 0-62mph time of a mere 3.7 seconds. This is awfully close to the top of the line GT C that achieves the same feat in just 3.6 seconds.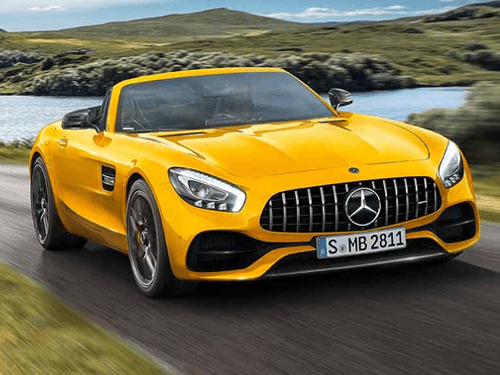 A unchanged seven-speed dual-clutch automatic gearbox is used to drive the rear wheels of the GT S. However several improvements are made tot he equipment including a standard sports exhaust and an electronically controlled limited-slip differential. The GT S can also be configured with an AMG Dynamic Plus package which provides active engine mount, firmer suspension and faster responding steering.
The interior of the GT S is similar to the existing models, with an AMG Silver Chrome Interior package included as standard. The upmarket cabin also gains AMG performance seats and Airscarf neck heater as standard. If the aforementioned AMG Dynamic Plus package is added the interior receives Nappa leather and Dinamica upholstery.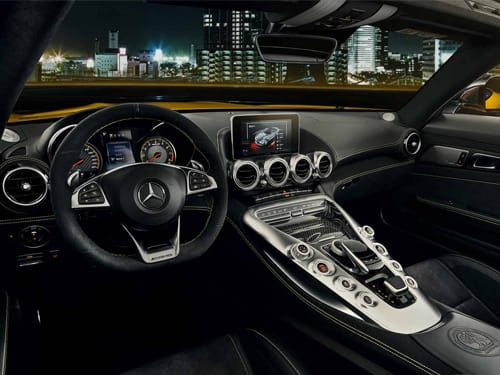 Summary:
The new Mercedes-AMG GT S Roadster will be available to lease this summer. If you are looking to lease a Mercedes, take a look at our offers. With over 36 years of leasing experience, we are one of the most established brokers in the industry. Our leasing consultants focus on providing great customer service over our own profits, with a flexible and consultative approach to vehicle leasing.