Limited Edition Mini Convertible
3rd May 2018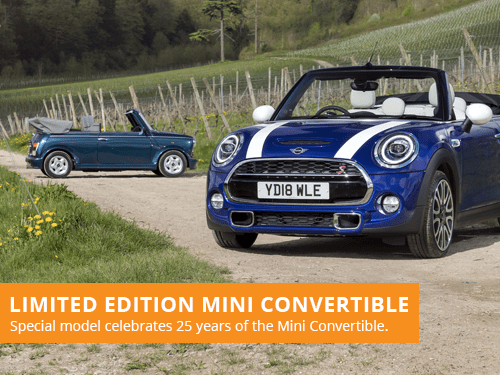 Mini release a limited edition model with added luxury and style, to celebrate the 25 years since the launch of the original Mini Convertible.
The first Mini Convertible was released in 1993 under the guise of 'Rover Mini Cabriolet'. The now iconic model was preceded by a trial of 75 vehicles in 1991, that sold out instantly and created much anticipation for the following production models. Despite costing twice as much as the hard top variant, the Rover Mini Cabriolet was a popular vehicle that created a long lineage that now stems back a quarter of a century.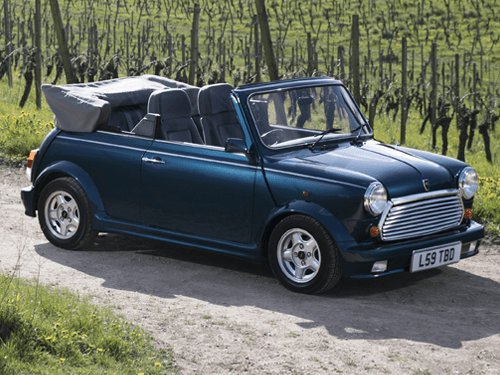 The next significant milestone for the Mini Convertible was in 2004, where a redefined model was revealed at the Geneva Motor Show. Three new models were released (Mini One Convertible, Mini Cooper Convertible and Mini Cooper S Convertible). All variants have sold exceptionally well for the brand since then, with over 89,000 Mini Convertibles have been sold in this country.
To celebrate the remarkable success of the model, Mini are launching a special 25th Anniversary Edition of the Mini Convertible. The limited edition will offer additional luxuries on top of the already impressive Mini Cooper S Convertible specification.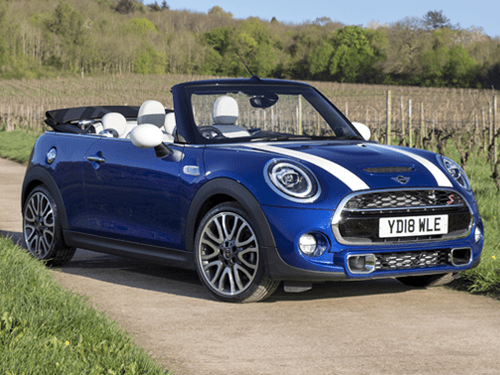 The new edition is finished with a Starlight Blue metallic exterior combined exclusively with Lounge Leather upholstery in Satellite Grey. Other unique features including anniversary tread plates, anniversary plaque, white mirror caps, white bonnet stripes, Union Jack roof design and 18" Mini Yours Vanity Spoke two-tone alloy wheels. The model also include Chilli Pack, Navigation Plus Package and Harman Kardon Hi-Fi as standard.
Summary:
Mini have achieved a great milestone with their highly successful Convertible model. If you are looking to lease a Mini, take a look at our offers. With over 36 years of leasing experience, we are one of the most established brokers in the industry. Our leasing consultants focus on providing great customer service over our own profits, with a flexible and consultative approach to vehicle leasing.