Lamborghini Miura P400 SV
3rd Oct 2019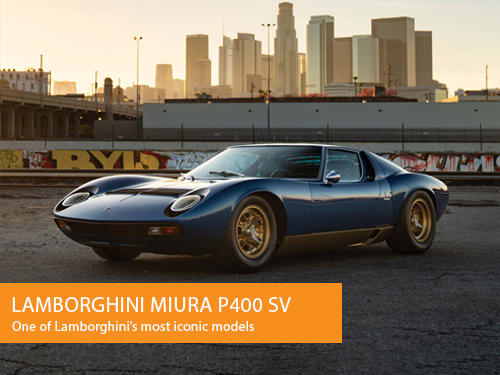 The Lamborghini Miura is a sports car which was produced in 1971.
It featured different cam timing and altered 4X3-barrel Weber carburettors. These gave the engine an additional 15 PS, to 385 PS 380 hp at 7,850 rpm. Production began in 1971, about 70 cars were built during that year. This car was fitted with one of the most desirable and expensive options for the Miura, Borletti air conditioning. Priced at 505 Euros , it is believed that just 30 cars were fitted with that option, and only 11 single-sump Miura SVs.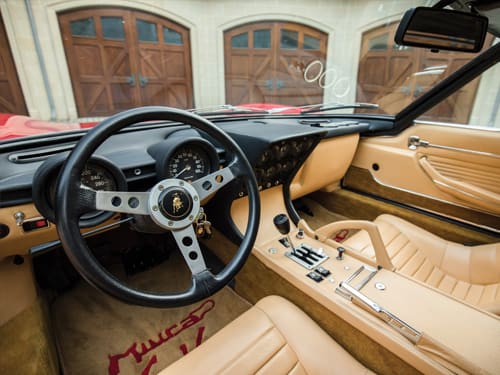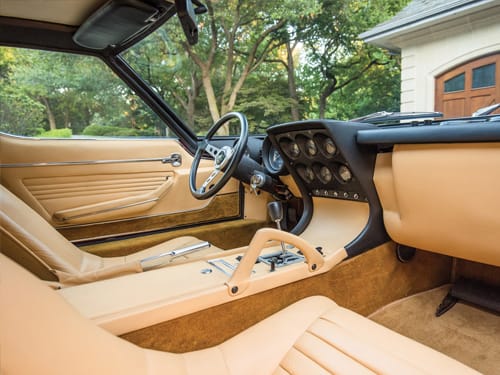 From April that year customers could specify a leather interior. Initial development had concentrated on chassis strengthening. The interior of the Miura S, with its locking glovebox lid, single release handles for front and rear body sections and power windows, carried over unchanged into the Miura SV. The lowered seating position also gave the Miura's cockpit a race-like feeling. The soft carpet covering the floor and the centre console, as well as the leather on the door panels, is what set the Miura SV apart from other sports cars of the era.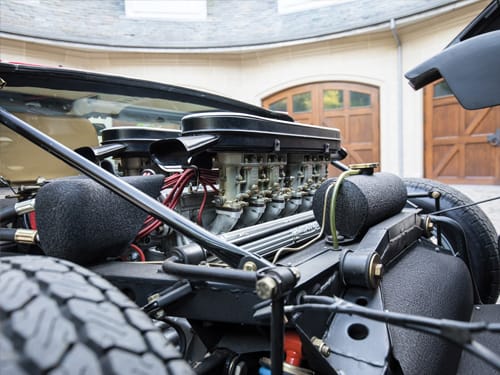 The Miura SV had the same 4.0-liter V-12 engine introduced in 1966, but the unit now featured different cam timing. Later on, Miura SV engines included a limited-slip differential, which required a split sump. Its 0-to-60 mph sprint of 5.7 seconds and quarter-mile time of around 14.3 ticks were among the quickest of the era. The updated engine did 380 horsepower and 295 pound-feet of torque, according to Lamborghini, there was a improvement over the Miura S and 35 horses more than the original Miura. The Italians also claimed a top speed of 180 mph.