Brabus Mercedes X-Class
31st May 2018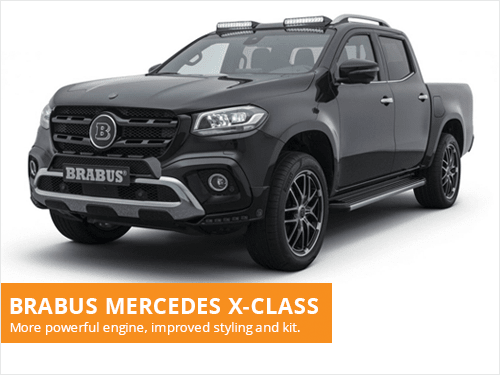 The Mercedes X-Class has already redefined the premium pick-up market, but now Brabus add further enhancements to the upmarket model.
Over the past year, the two Japanese brands have been in discussions that could see the production of a compact and ultra-high efficiency powertrain. The new technology would be utilised for vehicles in the Indian market, where Suzuki already have a large share of the market. Toyota would be providing the technological support for this development and the supply of Suzuki developed models in Indian and emerging markets.
Design:
Brabus have added a complete exterior kit for the X-Class model, resulting in a more rugged look whilst offering further versatility. The enhancements include a new section of lights at the roof of the vehicle, new LEDs are also integrated into the front bumper. Most noteable however, will be the front grille that now sports the Brabus branding.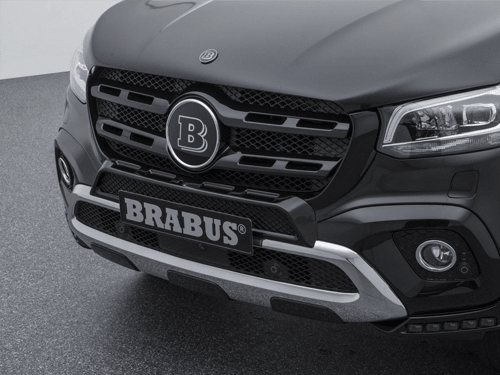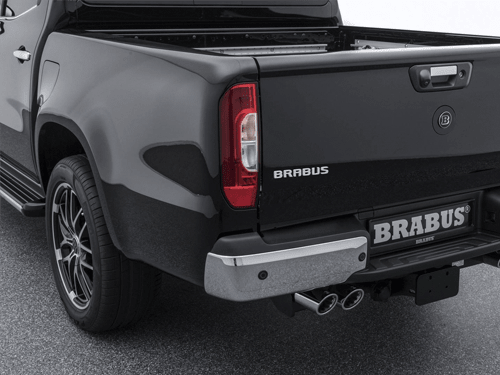 A unique design features on 20-inch alloy wheels that utilizes a two-tone paint scheme across the seven pairs of twin-spokes. Brabus branding also features on the centre of the design. Quad-tailpipes feature at the rear of the vehicle and are now finished in chrome, adding further elegance and notoriety to the model.
Interior:
The interior now offers more customization than ever before, with new options including stainless steel scuff plates and high-grade aluminum throughout the cabin. The upholstery can be tailored to the customer, with a large number of different designs and colour combinations to choose from. Brabus have used their own fine leather upholstery for a more extravagant finish.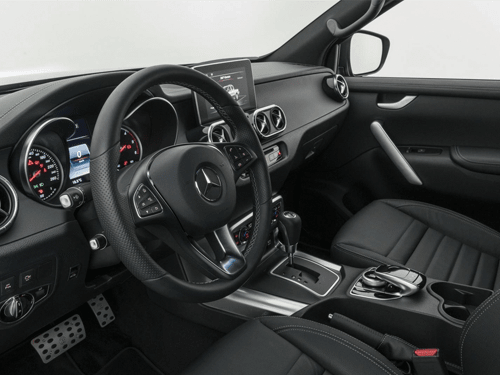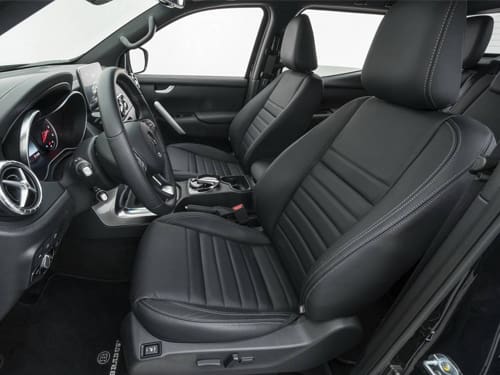 Performance:
Performance has also been greatly increased, with a refined variant of the X250d 2.3-litre diesel engine. This model now delivered a increased 211 horsepower (20 horsepower over the existing model) and more mid-range and peak torque available than ever before. This makes the X-Class more practical than ever before, with enhanced towing and lifting capabilities. Brabus are also working on a performance variant of the X250d.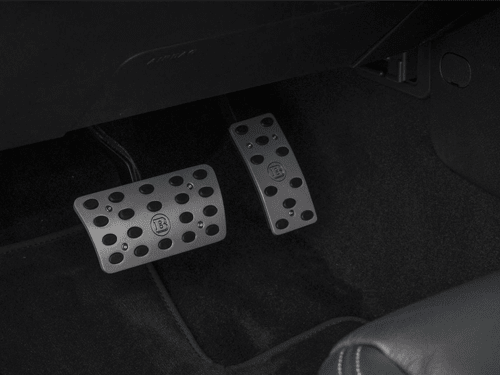 Summary:
The Mercedes X-Class is available to lease now. If you are looking to lease a Mercedes, take a look at our offers. With over 36 years of leasing experience, we are one of the most established brokers in the industry. Our leasing consultants focus on providing great customer service over our own profits, with a flexible and consultative approach to vehicle leasing.