Lavish interior, with seating for up to five passengers and state of the art technology and connectivity systems.
Incorporating the beauty of a coupe with the functionality of an SUV, which debuted at the Audi Brand Summit in Shenzhen, China. The five-passenger SUV offers advanced connectivity, infotainment and driver assistance systems, combined with efficient driving dynamics, to set a new standard as the top SUV model from the Audi brand.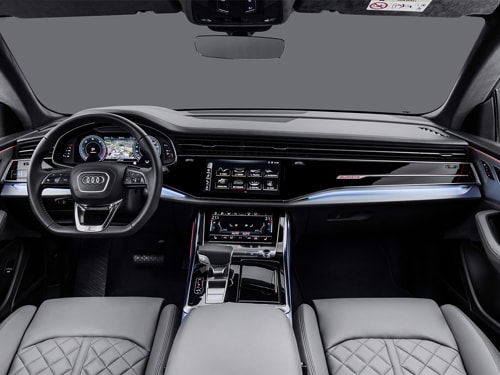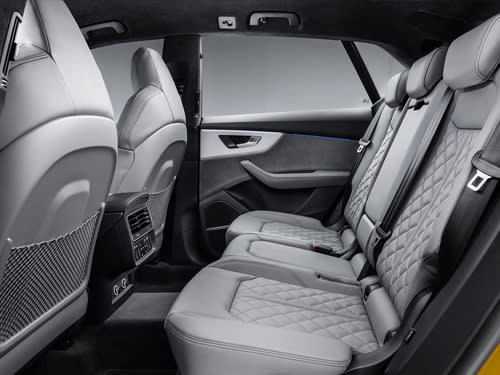 Wider and lower than the Audi Q7, the Q8 has a more spacious interior with seating five passengers and generous cargo capacity.The middle element inside the cabin is the all-new MMI touch display. With its black-panel look, it blends into a large, black inlay when switched off, creating a composed interior environment. In the dark, the optional contour light traces the design lines of the interior and provides backlight for the three-dimensionally lasered quattro badge above the glove compartment.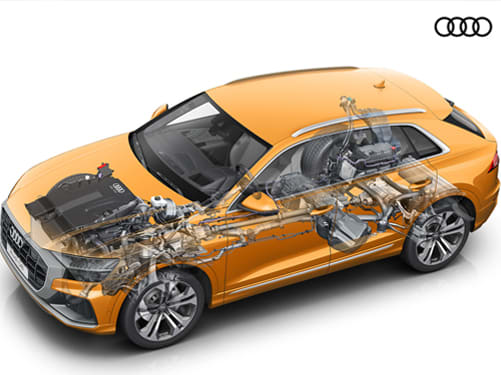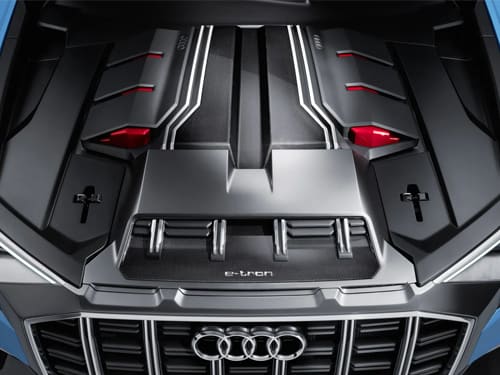 3.0-litre V6 diesel that also does service in the Audi A8. Badged 50 TDI, it uses a 48-volt electrical system to maintain a mild-hybrid system that allows the engine to shut down in circumstances when little power is required – when cruising on a downhill section of motorway, for example.
With 282bhp, the 50 TDI can accelerate the from from 0-62mph in 6.3 seconds, with a top speed of 152mph where it's safe and legal to do so. A less powerful version of the same engine – badged 45 TDI – will becoming soon, and so will a performance-orientated S Q8.