Apple CarPlay Review
31st May 2018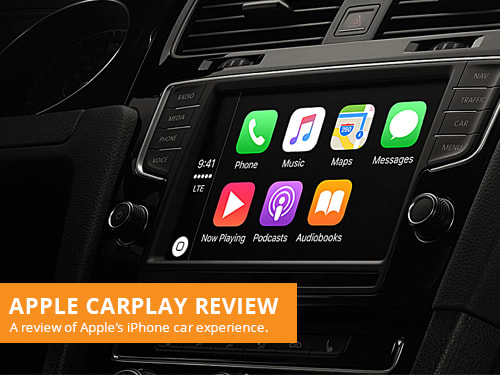 We take a closer look at the Apple CarPlay system, covering everything you need to know about the features and functionality available.
Apple CarPlay is now an option on many modern cars and is even becoming apart of standard equipment lists for higher trim levels or the latest models. One of the many advantages of leasing is benefiting from this ever-improving specification, driving a new car regularly. As such, we have decided to take a closer look at the CarPlay system and provide you an overview of all the benefits and features that are available.
Overiew:
Initially launched in 2014, Apple CarPlay offered an innovative solution that allowed drivers to stay close to the important information on there phone without having to constantly be looking at it. Partnering with automotive manufacturers, the CarPlay software is displayed on compatible vehicles infotainment screen and is then paired to the drivers iPhone.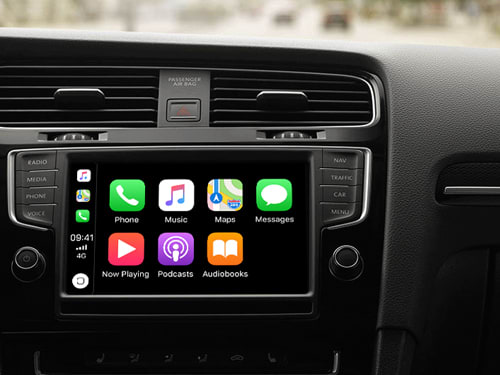 The screen displayed will look very similar for iPhone users, with Apple's distinct interface and icons transferring seamlessly onto your vehicles display. It also makes for a very intuitive and familiar experience, with certain compatible applications offering great continuity of experience from their mobile counterparts.
CarPlay can be controlled by numerous methods. Touch controls are naturally available when the car model utilities a touchscreen to host CarPlay, whilst physical controls are another option. Siri voice control is also available which can often be activated by simply pressing and holding a button on the steering wheel.
Features:
Default CarPlay features include Apple Maps with some unique functionality. this includes being able to offer directions contextually, such as locations that are mentioned in your email, calendar, text messages or contacts. You can also use Siri interaction to ask questions such as where the nearest petrol station or restaurant is.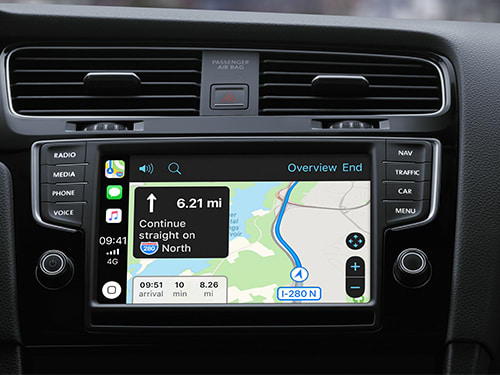 As expected, phone calls and text messages also are displayed through CarPlay with some more helpful features to enhance the experience. Siri can read, reply and send text messages for you all through the use of natural language voice commands. You can also ask Siri to make, return calls or listen to your voicemail.
Apple Music is installed by default, and if drivers have an Apple Music membership then they will be able to listen to millions of songs while on the go. Siri will be able to search by artist, album or song - allowing you to find the perfect tune for your drive. A wide variety of other third party applications can also be used on CarPlay including the likes of Podcasts, Audible, Spotify and many more.
Summary:
Leasing offers numerous benefits, one of which is the advantage of driving a brand new car with ever-improving specification. With over 36 years of leasing experience, we are one of the most established brokers in the industry. Our leasing consultants focus on providing great customer service over our own profits, with a flexible and consultative approach to vehicle leasing.