2020 Mercedes-AMG GT Roadster
19th Aug 2019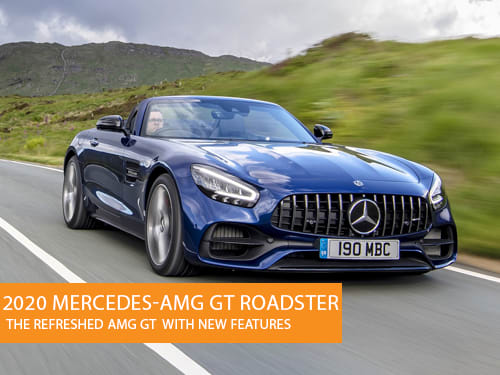 The all new AMG GT has all new features from the last AMG GT model.
The new Mercedes has many new features, these features are new exhaust tailpipes; outside styling improvements; new front and rear view camera, parking sensors with a parking assistant and new LED High Performance lights. The AMG GT roadster and coupé both have a v8 4 litre engine and have the AMG Speedshift DCT-7 sports transmission.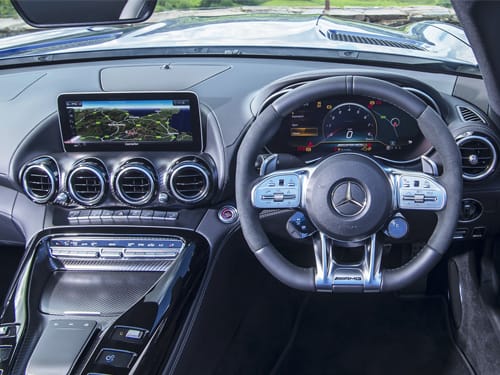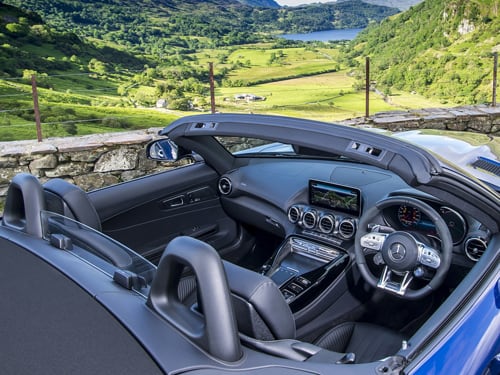 The interior of the Mercedes-AMG GT R Roadster has been made in a way to make the driver as comfortable as they can be and them being the main focus of the car itself.
As always Mercedes have the same design of the seats made from black Nappa leather, which make them feel as comfortable as possible, they provide a low seating position ideal for driving in such a car.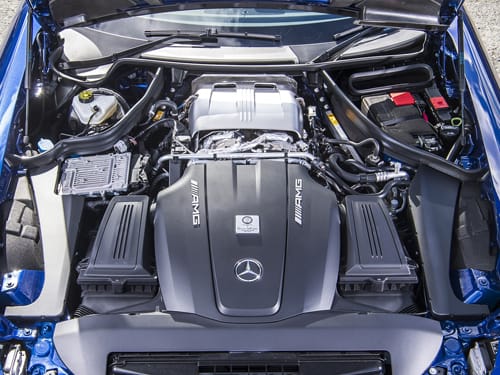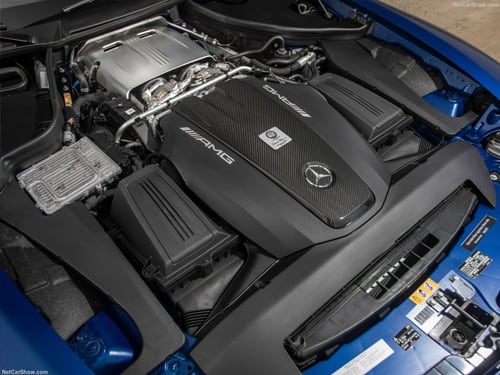 The Mercedes AMG-GT Roadster gives 476 hp and 630 Nm of torque. The GT can do from 0 to 62 mph in 4.0 seconds and it also has a top speed of 188 mph for the GT Roadster. The Roadster delivers 23.3-23.0 mpg and emits 262 g/km of CO2. The GT also includes an AMG developed 4.0-liter twin-turbo V8 paired with a 7-speed dual clutch transmission which sends power to the rear wheels. The sport-tuned suspension, AMG Dynamic Select system, and high-performance braking system work together to give the driver a smooth safe drive.